DT11 - BLANDFORD FORUM Self Storage Units and Container Storage in DT11 - BLANDFORD FORUM

Finding self storage units DT11 - BLANDFORD FORUM is easy through CompareTheStorage.com. Our DT11 - BLANDFORD FORUM self storage unit directory below shows 13 DT11 - BLANDFORD FORUM self storage facilities that can accommodate the needs of a DT11 - BLANDFORD FORUM self storage renter. Self Storage DT11 - BLANDFORD FORUM Prices. To see more details, use our self storage comparison search where you can compare all the self storage facilities in DT11 - BLANDFORD FORUM storage unit listing or DT11 - BLANDFORD FORUM container storage listing to find out more. Use the simple form or reservation request link to contact any DT11 - BLANDFORD FORUM self storage companies. You can narrow down your DT11 - BLANDFORD FORUM self storage search with our convenient Postcode box below. Results display listings of DT11 - BLANDFORD FORUM self storage companies that include and email quote form, website information, directions, contact phone numbers and you can even receive the details of featured storage facilities near DT11 - BLANDFORD FORUM by text for FREE . At CompareTheStorage.com, our goal is to provide you with the best and quickest way to locate and contact a self storage facility in DT11 - BLANDFORD FORUM. CompareTheStorage.com lets you compare and choose from many different storage facilities in DT11 - BLANDFORD FORUM. CompareTheStorage.com is the comprehensive national self storage directory that allows you to find the best container storage unit in DT11 - BLANDFORD FORUM for you.

Sponsored Ad
CompareTheStorage.com - Get Your Store Here!


•

Choose local postcodes


•

Appear above your competition


•

Over 8000 visitors every month


•

Only a few quid Week!


•

Adverts Live within 24 Hours


•

Change Your Info LIVE!


Self Storage companies, get noticed with a Featured advert from CompareTheStorage.com
Stay above of your competition for Only a few quid Week!
Increase your occupancy NOW!

Get directions!

Email Store

Visit Website

More Info

Text Me details!

Reserve Now!

We've Found 13 Stores Within 20 Miles of DT11 - BLANDFORD FORUM

Self storage in BLANDFORD FORUM
from only £ 1.57 a day!
See how much you could save on self storage in DT11- BLANDFORD FORUM

Self Storage Facilities near BLANDFORD FORUM Share

Gold Hill Business Park
Child Okeford
Blandford Forum
DT11
01258 861100
From £1.57 a day!
0 Miles Away
View Store

Unit 1 & 11 Canford Business Park, Magna Road
Wimborne
BH21
01202 570970
From £1.98 a day!
9.66 Miles Away
View Store

Manor Farm
East Stoke
Wareham
BH20
01929 462462
Contact Store For Prices
12.11 Miles Away
View Store

Milton Farm
Milton-on-Stour
Gillingham
SP8
01747 822473
Contact Store For Prices
13.09 Miles Away
View Store
Elliot Road
West Howe
Bournemouth
BH11
01202 576514
Contact Store For Prices
13.39 Miles Away
View Store
Unit 7 Charminster Farm Ind Estate, Wanchard Lane
Charminster
Dorchester
DT2
0800 074 7336
Contact Store For Prices
14.13 Miles Away
View Store
Winterbourne Abbas
Dorchester
DT2
01305 889777
Contact Store For Prices
14.13 Miles Away
View Store
Hampton Farm Business Park
Higher Bockhampton
Dorchester
DT2
01305 756 555
From £2 a day!
14.13 Miles Away
View Store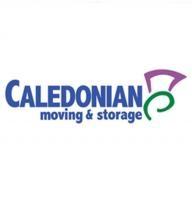 Westfield Park
Dinton
Salisbury
SP3
01722 716088
From £1.79 a day!
18.3 Miles Away
View Store
Self Storage for in DT11- BLANDFORD FORUM
use self storage in BLANDFORD FORUM



Using self storage is easy, you've started at the right place CompareTheStorage.com.

Calls to 0845 number are FREE
from BT landlines.
read more.