SG13 - HERTFORD Self Storage Units and Container Storage in SG13 - HERTFORD

Finding self storage units SG13 - HERTFORD is easy through CompareTheStorage.com. Our SG13 - HERTFORD self storage unit directory below shows 70 SG13 - HERTFORD self storage facilities that can accommodate the needs of a SG13 - HERTFORD self storage renter. Self Storage SG13 - HERTFORD Prices. To see more details, use our self storage comparison search where you can compare all the self storage facilities in SG13 - HERTFORD storage unit listing or SG13 - HERTFORD container storage listing to find out more. Use the simple form or reservation request link to contact any SG13 - HERTFORD self storage companies. You can narrow down your SG13 - HERTFORD self storage search with our convenient Postcode box below. Results display listings of SG13 - HERTFORD self storage companies that include and email quote form, website information, directions, contact phone numbers and you can even receive the details of featured storage facilities near SG13 - HERTFORD by text for FREE . At CompareTheStorage.com, our goal is to provide you with the best and quickest way to locate and contact a self storage facility in SG13 - HERTFORD. CompareTheStorage.com lets you compare and choose from many different storage facilities in SG13 - HERTFORD. CompareTheStorage.com is the comprehensive national self storage directory that allows you to find the best container storage unit in SG13 - HERTFORD for you.

Sponsored Ad
Hoddesdon Self Storage - Hoddesdon Call 01992 478862


•

Free Local Collection Serv


•

Business Storage


•

Personal Storage


•

20 sqft - 400 sqft


•

24 hour CCTV


•

Packaging Avaliable


Located in Hoddesdon we offer a wide range of self storage units with the benefit of no long term commitments with a family based personal service .

Call 01992 478862
View Store

We've Found 70 Stores Within 20 Miles of SG13 - HERTFORD

Self storage in HERTFORD
from only £ 3.20 a day!
See how much you could save on self storage in SG13- HERTFORD

Self Storage Facilities near HERTFORD Share

Unit 5, New England Industrial Estate, Pindar Road
Hoddesdon
Enfield
EN11
01992 478862
From £2.14 a day!
3.05 Miles Away
View Store

14 Broadwater Road
Woodhall
Welwyn Garden City
AL7
01707861150
Contact Store For Prices
5.04 Miles Away
View Store

Cartersfield Road
Waltham Abbey
Waltham Abbey
EN9
01992 666 889
Contact Store For Prices
7.28 Miles Away
View Store

Quickbury Farm, Sawbridgeworth Road
Lower Sheering
Sawbridgeworth
CM21
01279 722230
Contact Store For Prices
9.38 Miles Away
View Store
Newhouse Farm, Sheering Lower Road
Lower Sheering
Sawbridgeworth
CM21
01279 724653
Contact Store For Prices
9.38 Miles Away
View Store
City House Ronsons Way
Sandridge
St Albans
AL4
01727 840 999
From £2.48 a day!
9.67 Miles Away
View Store
2 Downland Close High Road
Whetstone
London
N20
0208 445 4001
From £2.82 a day!
11.78 Miles Away
View Store
Unit 3. 1 Old Parkbury Lane
Colney Street
St. Albans
AL2
01923 859875
Contact Store For Prices
12.2 Miles Away
View Store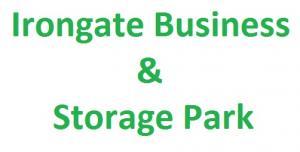 Irongate Farm House
Hall's Green
Hitchin
SG4
01462 790 654
From £1.32 a day!
12.3 Miles Away
View Store
Self Storage for Everyone in SG13- HERTFORD
Everyone use self storage in HERTFORD
Comparethestorage.com is the U.K's leading and only true self-storage comparison site with self storage prices for over 1,500 facilities nationwide. Compare the storage.com. We compare self storage prices from all the best Self Storage brands and also independent stores plus Household storage or commercial storage units. So if your moving home or simply looking to store excess stock, youv'e found the best place to find self storage. We Compare Self Storage UK.
Our site is constantly updated each day with current special offers and price checks to ensure that you receive the best possible deals so, the price you see is the price you pay.

Using self storage is easy, you've started at the right place CompareTheStorage.com.