Exeter the gateway to the South West of England
Exeter is the superb city to visit as a vibrant University City as well as a great base to explore the south west of England. It is a sporting city home to Exeter City Football Club nicknamed the Grecians and Exeter City Rugby Club nicknamed the Chiefs as well as the Exeter Racing Course and information for visitors can be found at Visit Exeter
History
It dates back to the roman period of 45 AD and a roman fort town named Isca Dumnoniorum in 55 AD which flourished until the 4th Century. After the 4th Century it was settled by the Anglo Saxons and later by the Danes and Exeter became a town that changed ownership over the centuries. In the 9th Century a monastery was founded and became a religious centre and a market town giving it the opportunity to both spread the word and to become a focal point for the local community.
Exeter was expanded to become a city and from the 15th – 18th Century the areas was thriving and became a scholarly centre, religious and commercial centre of excellence. This expansion carried on during the Industrial Revolution up till know where Exeter Chiefs have become the Ruby Union Premiership Champions.
Students
The University of Exeter has increased its student population by 18% from 15,899 in 2014/2015 to 18,932in 2018/2019. In 2014 Research Excellence Framework reported that 98% of research carried out in the University was rated as international quality and as a result the university was awarded nearly £4 million in grants for research work.
Exeter is a lively and diverse student city and has many bars and music venues that provide diverse music and entertainment. This a draw for some students as they will want to study hard and have the opportunities for social interaction. Although as a small city proximity to the campus is important and popular roads for student accommodation include Union Road, Victoria Street, Pennsylvania Road, Longbrook Street, Mount Pleasant as well as other streets and areas.
Students can be a transient community and this has led to a need for short term storage and students will find local self-storage at comparison site. Students are often on the move either moving from halls of residence or house shares and do not want to move their belongings back home during such breaks of tenancy. Personal belongings, books, course work and IT equipment.
Some of these moves can be last minute decisions as students' parents can take the decision themselves to down size once their children have gone to University and could be an opportunity for the parents to use self-storage for their own needs. These moves can happen at the last minute even before new accommodation has been sourced and set up. Once they have graduated and are moving to that new first and exciting job it is one less stressful thing to worry about are what to do with their personal belongings and keepsakes they have collected over the time. This can be a cost-effective solution for both students and parents as commercial rent is on average £15.50 per square foot and self-storage is £2.30 per square foot.
Regeneration
This an area where there has been significant investment for regeneration and between 2011-2-16 over £500 was invested and since then there has been many smaller initiatives. Exeter Council agreed in November 2018 that the £300 million regeneration of Exeter City centre would go ahead to include a new bus and coach terminus, swimming pool, new homes and new office/retail premises. This injection will improve the overall look of Exeter and will increase business confidence in the city. This will improve transport links and improve the living, socialising and shopping standards. This regeneration of the city centre will also encourage more students form home and abroad to study in Exeter and this is a great income generator for the local economy. There is estimated that up to 500 extra hotel beds will be available by 2021 which is a sizable increase on the current number which is over 1000 beds.
The new bus and coach terminus and improved bus and coach routes will attract visitors form outside Exeter to visit this lively city as well as visitors staying in Exeter as a base and travelling to the wonderful coastline, countryside and towns and villages in the surrounding area.
Sports
The sporting scene is a healthy one and draws many visitors to its events including Exeter Race Course, St James Park home of Exeter City FC, Sandy Park home of Exeter Chiefs and Exeter Historic Quayside which has events including annual dragon boat racing and Exeter Regatta. In October of ever year many runners from near and far enter the Exeter Great West Run.
During the competitive National Hunt Season, the race course is a vibrant and family friendly place to visit for racegoers as well as tourists visiting this beautiful city. The May Ladies Day is popular on the race calendar and the fun continues into the evening with live bands playing. The corporate suites are bookable for events large and small throughout the year.
The city has a football club and a rugby union club which gives a great choice for locals and visitors. Exeter City Football Club attracts average home attendances over 4000 to St James Park and Exeter Chiefs attracts an average home attendance over 13000 to Sandy Park.
These varying sporting events bring in many tourists as well as locals and are a great strand of income generation that supports this bright and lively city.
Hotels and Accommodation
There are currently over thousand hotel beds in Exeter this is a healthy mix of B&B, hotels and apartments and it is estimated up to another 500 beds will be available by 2021. This is a sizeable increase and is favourable for Exeter's economy increasing visitor needs and is a confidence booster for the area as many medium-large hotel builders have shown interest. Exeter has a mixture of budget accommodation through to luxury 5* accommodation.
Student accommodation is important and as a small city proximity to the campus is important and popular roads for student accommodation include Union Road, Victoria Street, Pennsylvania Road, Longbrook Street, Mount Pleasant as well as other streets and areas.
Visitors both for business, study and tourism are well catered for in Exeter and there is accommodation that suits all budgets. This is an excellent city to carry out business, study at the first-class University or use as a base to holiday in Exeter or the South West of England.
Nightlife, Restaurants and Bars
This historic city is home to many historical pubs and Sir Francis Drake was said to frequent the Ship Inn on Martin's Lane, and the White Hart on South Street is one of Exeter's oldest inns. Exeter has an abundance of historic pubs and bars and modern ones that will cater for all tastes and budgets. The rise in popularity of real ales, craft beers locally produced spirits especially gins has led to an explosion in choice and ability to purchase ethically.
With such a vibrant and lively student population many pubs, bars and clubs are aimed at the student population with many clubs having a student night with reduced entrance and drinks prices.
There is an abundance of eateries from pub classics, vegetarian and vegan through to high end dining offering a variety of choices with an emphasis on locally sourced and seasonal produce. Exeter is location on the River Ex and has access to local farms that provide an abundance of high-quality riches of the sea as well as the land.
Infrastructure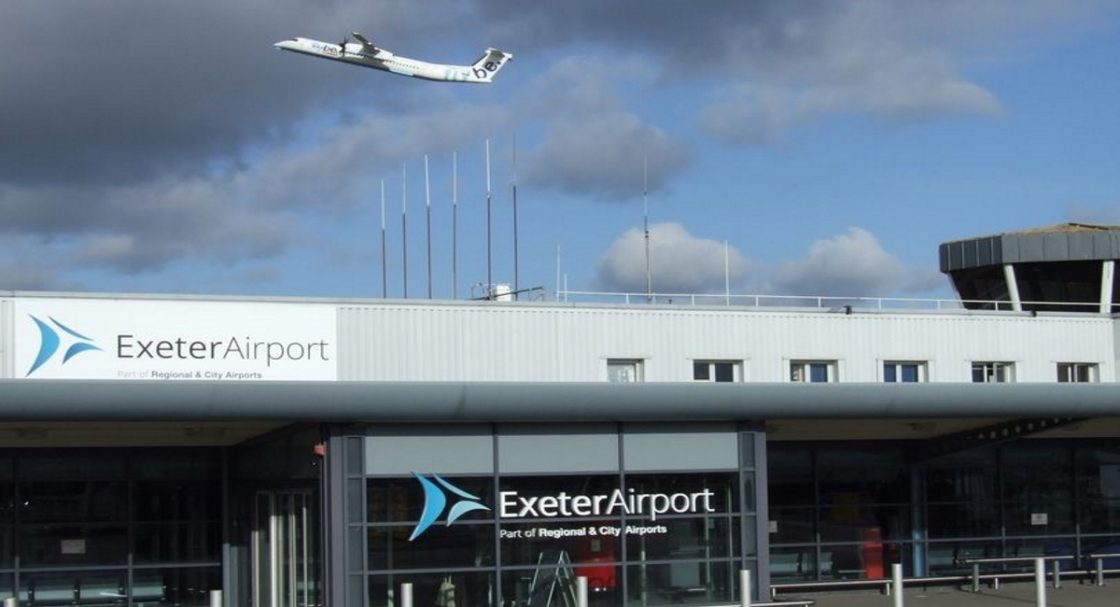 Exeter visitors have a great choice with an internal airport, train station, coach and bus terminus as well as convenient and quick access to motorways. Exeter International Airport welcomes over 900,000 passengers per year and was named in the UK's top 5 Airports for customer satisfaction in 2018. There are two train stations in Exeter and Exeter St David's is the main hub and has links to all UK major cities including to the mainline stations Paddington and Waterloo in London. Exeter Central which is located in the city centre is a train link to all surrounding areas.
Exeter has coach companies National Express and Mega Bus as well as a host of local bus companies including Stage Coach that provide local as well as long distance journeys. Exeter is located off the M5 from the North, the A30/A303 from the East and the A38 from the West. Visitors have the option of over 4700 car parking spaces in the centre of the city which is beneficial for business as well as tourism.